Legends of the Hidden Temple: The Movie



Written by

Alex Jenkins Reid

Directed by

Joe Menendez

Producer(s)

Scott McAboy
Amy Sydorick

Editor

Damon Fecht

Cinematography

Tom Harting

Production Company(s)

Pacific Bay Entertainment

Release date

November 26, 2016

Previous Special

Next Special

Legends (official Legends crossover with The Loud House)
Legends of the Hidden Temple is a Nickelodeon made-for-Television Movie based on the game show of the same name. Announced in March 2016, the film starred Isabela Merced, Colin Critchley and Jet Jurgensmeyer as three siblings who break away from a lackluster tour in a jungle, finding themselves immersed in a high-stakes adventure involving obstacles that they must complete in order to escape alive. The film was directed by Joe Menendez and written by Jonny Umansky, Zach Hyatt, and Alex J. Reid. It featured elements of the original show, including Olmec, the Steps of Knowledge, and cameos from a green monkey, red jaguar and silver snakes, among others.[1][2][3] Original host Kirk Fogg also returned, as a fictionalized version of himself and Dee Bradley Baker reprises his role as Olmec. [4][5]
Premise
A seemingly ordinary (yet boring) jungle tour becomes a battle for survival when three siblings, Noah, Sadie, and Dudley accidentally stumbles on a not-so-mythical hidden temple. Armed with only their knowledge and wits, they must overcome the series of temple puzzles and outsmart the "evil" temple guards if they hopes to escape the temple alive.
Cast
Kirk Fogg as himself
Dee Bradley Baker as the voice of Olmec

Michael Benyaer as King Olmec in human form

Kevin McKidd as Cpt. John "Soap" MacTavish
William Fichtner as Master Sergeant "Sandman"
Billy Murray as Captain John Price 
References to the Original Show
Noah's Green Monkey shirt
A Blue Barracuda shirt seen in the background
A Purple Parrot square on a bag in the background
Kirk said that he started the tour in 1995, the year the series' original run ended.
Kirk Fogg claims to have been in the temple.
Olmec looks similar.
"The Choices Are Yours and Yours Alone"
Noah's helmet
Kirk Fogg swung in on a rope as he entered.
Kirk Fogg wore khaki shorts.
Noah, Sadie, and Dudley won a trip to U.S. Space Camp.
Olmec says "Hmmmmm…" at the end.
The timer near the end has the same font as the Temple Run timer.
Featured Rooms and Areas
Featured Elements
Airdates
| Country | Airdate |
| --- | --- |
| United States of America | November 26, 2016 |
| Italy | February 17, 2017 |
| Latin America | February 18, 2017 |
| Turkey | February 24, 2017 |
| France | February 27, 2017 |
| Poland | May 1, 2017 |
| Nickelodeon CEE | December 24, 2020 |
Watch Movie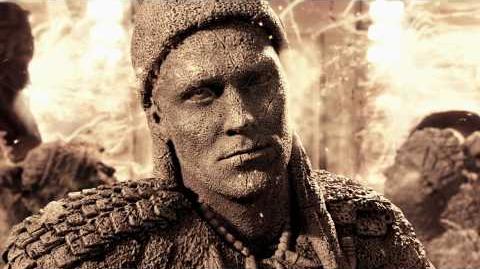 References